With the weatherman predicting the possibility of snow this weekend (SNOW?! in SEATTLE!?!) and the low on Monday may get down to 25 degrees, I've begun to dig out all my winter hats again. This has been my staple for the past year (and my husband wearing the hat I knitted for him!):
But I'm always on the hunt something new, something better! Here are some options:
Anthroplogie :: Doffed Cap
A bit of a splurge, but how darling is this?!
I can imagine my short bob poking out from behind this hat... So CUTE!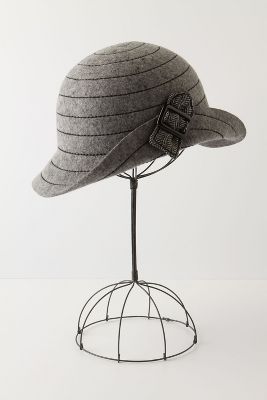 TwoSeasideBabes :: Womens Visor Buckle Beanie - Citron

Yellow! Bright, happy, cheery, and with a buckle, I love it!
colorscapedesigns :: Burgundy Bucket Hat

This is just too sweet! The ribbon really adds something to it.

TheMonkeyCannon :: GEEK CHIC bearded beanie

This is AWESOME!

Christmas gifts for next year maybe?